BACK EXERCISES
More Great Back Exercise Pictures And Instructions Are Coming Such As:
Single Arm Standing Back Rows.
These Exercise Are Great For Men And Women. You Can Also Use Heavy Enough Weight
Resistance To Build Nice Back Muscles.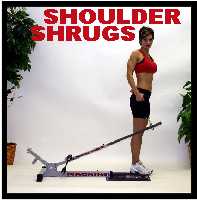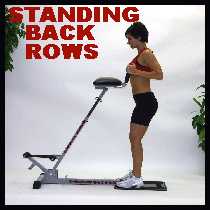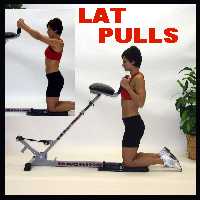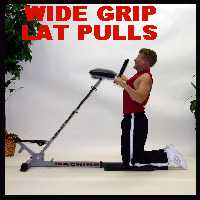 Click A Video Link Below
To See This Great Back Machine In Action!

Bentover Single Arm Back Rows
Single Arm Shoulder Shrugs
Standing Double Arm Back Rows

Do back exercises on this exerciser using a single handle, narrow grip double handle or an optional Lat Bar while standing, bent-over, kneeling or sitting. There are so many options and these are all great exercises. If you are body building and are going to lift more than your body weight them you may need extra Rubber Tension Weights (available for purchase) and someone to hold you in place.